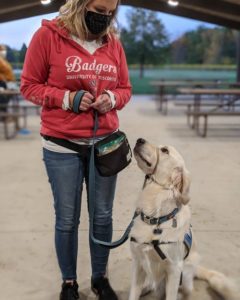 Have you ever considered becoming a volunteer trainer for WAGS? Now is the time! We are currently recruiting new volunteer trainers.
You will learn how to care for, train, and work in public with a WAGS dog. This is a two-year commitment, where you raise and train the puppy to become a WAGS service dog.
As a volunteer trainer, you will: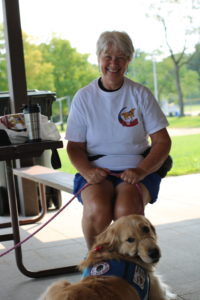 Work with the WAGS Program Director and receive mentoring from experienced volunteer trainers
Learn how to teach basic to advanced service dog skills – all before the puppy is even six months old!
Your pet dogs will also benefit from new training skills!
You may also get involved in clinical therapy dog work with a WAGS dog-in-training.
Please note that due to the nature of dog training, volunteer trainers must live within 45 miles of WAGS.
Are you looking for other ways to get involved? Click here to learn about other volunteer opportunities.