WAGS dogs are trained to help individuals who have limited physical mobility.  Some of the skills our dogs learn are pushing accessible door buttons, tugging open a refrigerator door, flipping a light switch, or retrieving items and placing them in the individual's hand or lap.
WAGS works exclusively with Golden Retrievers and Labrador Retrievers. WAGS dogs are raised, socialized, and trained by  volunteers under the direct supervision and guidance of our Training Director and are supported in many ways by the community. We use the positive reinforcement training approach to teach and shape the dogs skills and behaviors.
See our current dogs in training below.
Austin | Bonnie | Breeze | Brook | Daisy | Enzo
---
AUSTIN
Birthdate: June 28th, 2016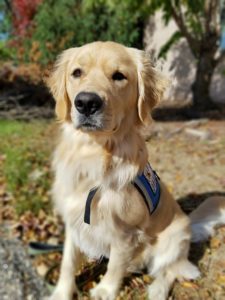 ---
BONNIE
Birthdate: February 15th, 2017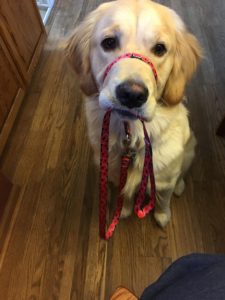 ---
BREEZE
Birthdate: May 21st, 2017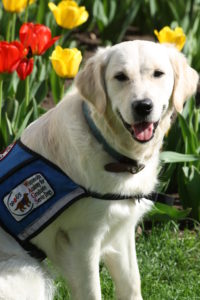 ---
BROOK
Birthdate: November 23rd, 2017
---
DAISY
Birthdate: August 12, 2019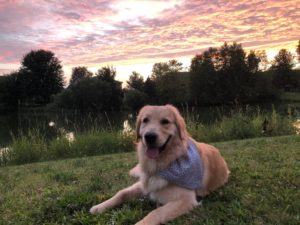 ---
Enzo
Birthdate: August 25, 2021